How to Personally Sponsor 38 people in 1 week
Tuesday, January 25th, 2011 at 10:27 pm
How would you like to personally sponsor

38 people

in 1 week?
What could that do for your business, for your
bank account

?
Discover the one marketing strategy that will help you generate over 17 free leads a day and
personally sponsor 38 people in 1 week in tomorrow's free webinar.
This Wednesday, January 25, 2011 at 9 PM EST I've got a treat for you!
Some of my friends will be interviewing an individual who,
* In the last 7 days he's personally enrolled 38 people into his primary company.
* In the last 90 days he's generated 1,535 leads (just over 17 / day) for
F*R*E*E from essentially ONE marketing strategy.
* In the last 90 days he's personally enrolled 58 members into MLSP.
This guy is ON FIRE!
The coolest part is that he's brand new to internet marketing
and started just 6 months ago.
This Wednesday will be an "off-the-cuff" phone interview where you will be able
to actively participate and ask Jaime any question you like.
This is the info you want and NEED to hear. Real Results from Real People Right Now.
You can thank me later
Sign up below now to save your spot on the free webinar!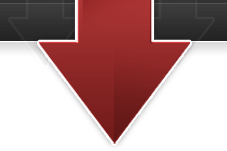 Tagged with: network marketing recruiting • network marketing tips • network marketing training
Filed under: MLM Lead Generation • Network Marketing Recruiting
Like this post? Subscribe to my RSS feed and get loads more!