Network Marketing Recruiting Webinar: How to Recruit an Army in 12 Months!
Monday, January 17th, 2011 at 9:09 pm
Free Power Recruiting Webinar:
What to Say, What NOT to Say, and How to Recruit an Army in 12 Months!

This Wednesday, Jan 19th , 2010 you're going to hear LIVE from one of the most effective
recruiters in the game today, and you will see how simple it is to RECRUIT leaders
into YOUR business starting RIGHT NOW!
If you've been struggling to find people to talk to, and you haven't yet recruited
hundreds of people into your business, your blood is going to be boiling after
you see how simple it is to recruit LEADERS into your business.
* No previous skill-sets required.
* No confusing internet marketing "techie" stuff involved.
* No awkward conversations and no having to convince your prospects of anything.
Just do EXACTLY what this 20 year network marketing vet is going to show you this
Wednesday, and I guarantee you start recruiting people into your business this week.
This training is critical to the survival of your business. Register NOW and show up early this Wednesday,
January 19th at 9 PM EST. This will fill up fast!
SIGN UP BELOW TO GET ACCESS TO THIS EXCLUSIVE TRAINING: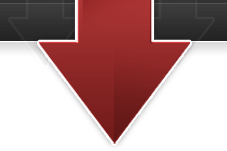 I'll see you this Wednesday!
Tagged with: mlm recruiting • network marketing company • network marketing recruiting • recruit network marketing
Filed under: Network Marketing Recruiting
Like this post? Subscribe to my RSS feed and get loads more!