MLM Success Secrets: What to Do When You Lose Motivation in Your MLM Business (5 Tips)
Tuesday, June 25th, 2013 at 9:09 pm
Looking for mlm success secrets that can show you how to get to the next level in your business?
One of the biggest enemies of mlm success is a lack of motivation.
If you want to succeed in mlm, then you need to do key income producing activities everyday in your business. This is one of the biggest mlm success secrets!
The problem is so many people in mlm struggle with working in their mlm business everyday.
Watch the video below, to discover 5 mlm success secrets that will have you get motivated to work your business, fall in love with your business again, have fun, and get more results.
MLM Success Secrets: 5 Things to Do When You Lose Motivation in Your MLM Business So You Can Experience MLM Success
Additional MLM Success Secrets
For additional mlm success secrets that will show you how to sponsor more reps online without chasing family and friends and to learn 3 marketing tricks that will get people addicted to wanting to join you in business, click the link below: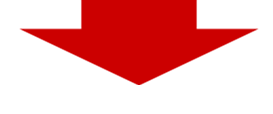 Tagged with: "how to succeed in mlm" • "mlm success tips" • "mlm success" • "success in mlm" • mlm • mlm business • success
Filed under: MLM Success
Like this post? Subscribe to my RSS feed and get loads more!